Be Closer from Fah, Fah Away – with an iPad! 
Now you can enjoy Webtime Stories on your iPad or iPad mini. It's like your own personal digital storyteller for bedtime or anytime.
Just visit the iTunes App Store on your iPad and download the Be There! app.
Download from iTunes App Store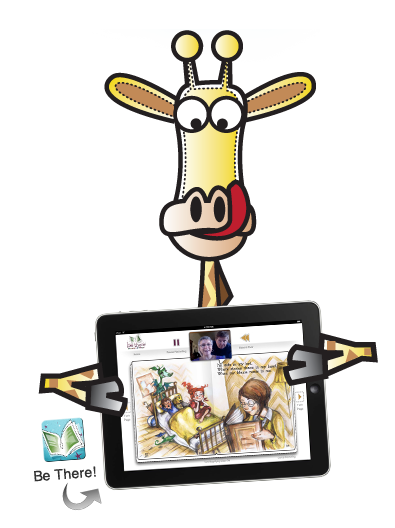 How It Works:
Step One: Download the App and Login
Download/Open the Be There! App on your tablet and login with the same ID as your web account. The book you purchased or sent from here will automatically 'Be There' after you launch the app – ready to record or watch.
Wait, What's Step 2?
There is no Step 2, or 3!
Your account on our website is the same account in your iPad or tablet. Simply use the same email address as your web account when you login to the app to record or watch Webtime Stories.
Visit the Be There Bookshelf